I had a 12 week ultrasound yesterday as part of my Integrated Prenatal Screening.
The tiniest little feet I've ever seen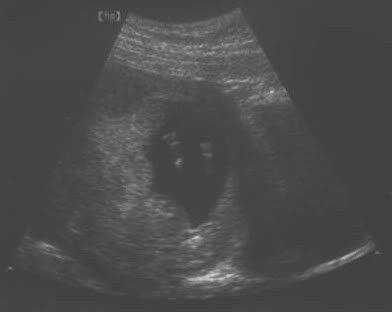 There is the baby's profile. Baby is measuring about 3 inches long right now.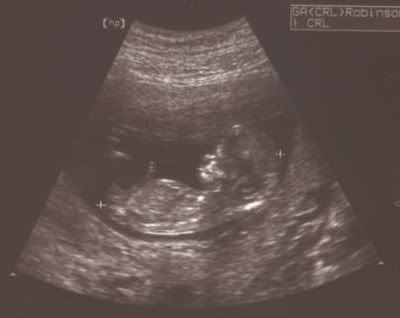 Here's a view of Baby's little tush. See if you can guess Baby's gender. It's a bit early to tell, but gender differences are already visible at 12 weeks.