Look at those cute little feet.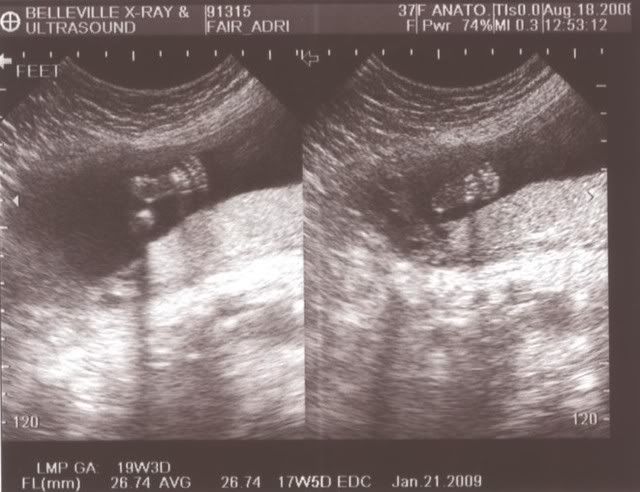 Here's a profile, I think this baby might look a bit like Campbell and Hanna.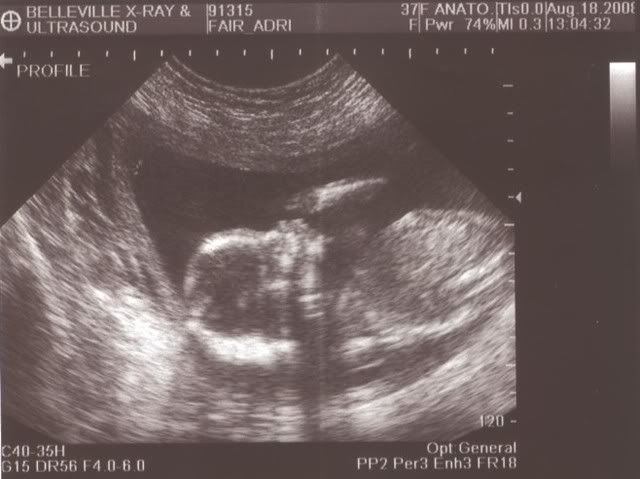 Here's a face.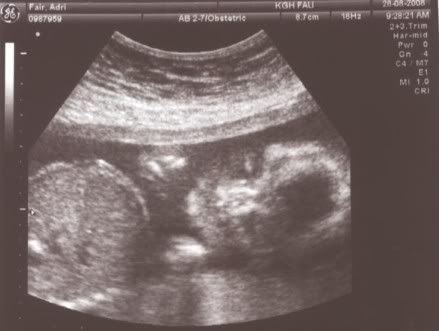 After trying unsuccessfully for 6 hours to upload a video in which the kids unwrap baby items that reveal the baby's gender to them, I'll let the girls...
...show you how delighted they were...
...to discover...
...that little baby....
boys are fun to play with too!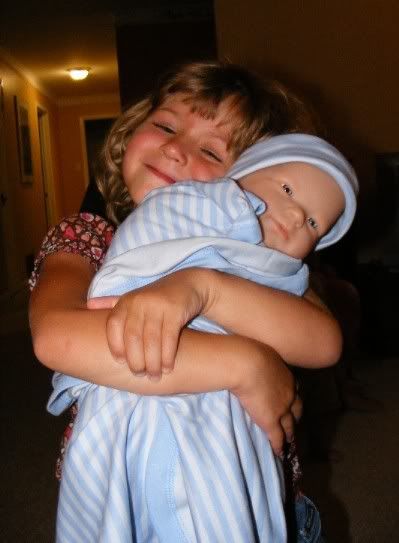 At first Kira shed a few tears of disappointment, but once she saw the baby items on the doll, she couldn't resist the cuteness. Hanna is just delighted with all babies. She has spent many hours dressing and undressing this doll in the new boy things and snuggling with it.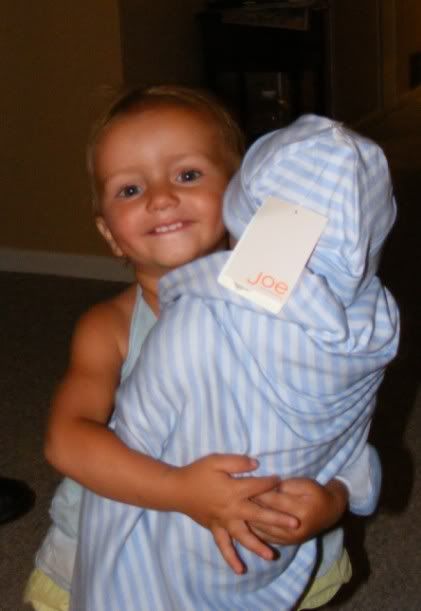 And while I don't think they really care one way or another, the boys are very happy with the news. And now the tough part is agreeing on a boy name!