Being the two babies in the family, Puck and Kira have a special bond. They share their food. She uses treats to train him to "zit". She wrestles with him when he tries to sleep and vice versa. But once in a while they do this...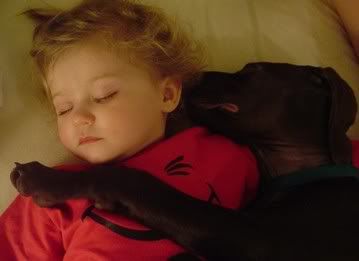 I love they way he drapes his paw over her.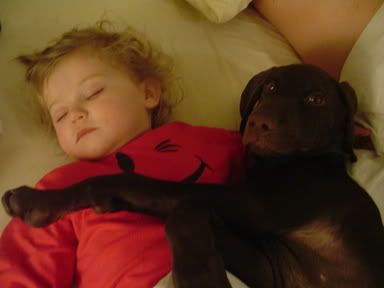 "What do YOU want lady? Can't a dog and his girl get a little sleep around here?"