Damon trying the hard wall...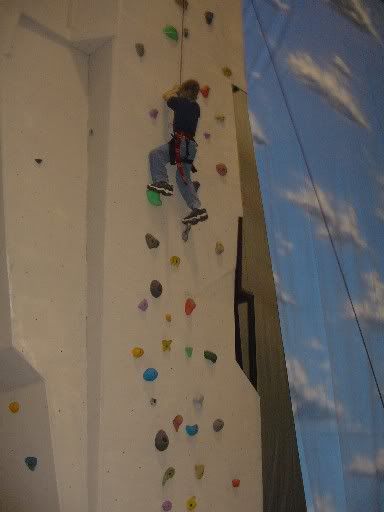 He made it all the way to the bell at the top! And the guy who was running it told him that one was too hard and was for older kids. I informed him that Damon was an experienced climber. Campbell waiting for his turn...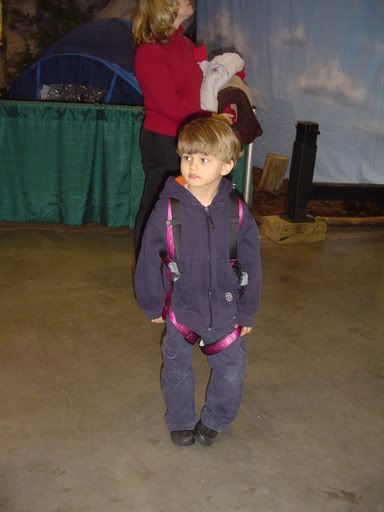 on the beginner wall.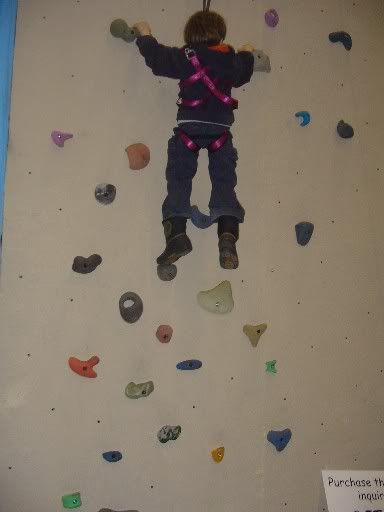 He did a great job on his first try. We were very proud.