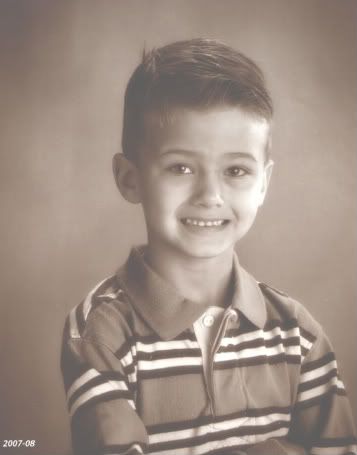 Campbell turned 8. My sweet baby boy is not a baby boy anymore. He's a big, smart, hockey-playing boy! He's got a great sense of humour, but he also like order in his life.
He chose Boston Pizza for his birthday dinner after Kira's ballet and Patrick's track practice.
When asked what he wanted for his birthday, this quirky little man said, "Money, and food. Maybe a gift certificate for a grocery store so I can buy food." Despite what his slender build and constant requests for food might indicate, we do feed him, honestly! So food he got. He got money, candy, dried fruit, and boxes of cake mix and icing. He was thrilled! For his kid party next weekend, he's going to ask for food again, but this time he wants cans of Campbell's soup to donate to the food bank.