I don't normally read comics, let alone Marmaduke, but the bottom right hand corner of this cartoon caught my eye.
Marmaduke
"Dog Gone Funny Joliet Ill. From the 2001 Mailbag. Mindy, Andy and Arin Bazzarone told Marmaduke that Gypsy, their German Shorthaired Pointer, goes to the bathroom tub and turns on the cold water faucet when she's thirsty. She hasn't figured out how to turn the faucet off."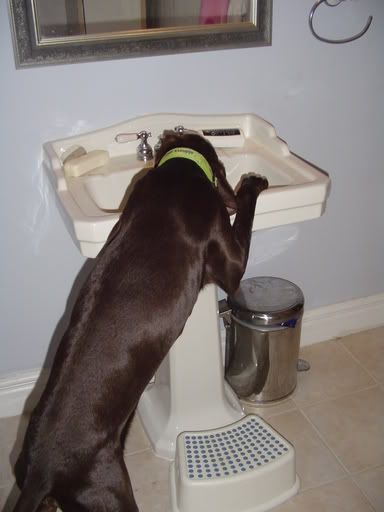 That sounds strangely similar to another German Shorthaired Pointer I know.