Kira turned 2 today! We spent most of her birthday in the parts and service waiting room at our Ford dealership. It was special.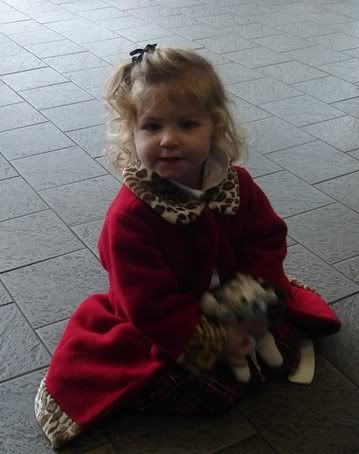 After our simple repair of the seat warmer turned into a major repair of the electrical system, they rented us a Dodge Caravan and we zipped off to the mall for a little bit of shopping and to get the one thing that Kira wanted.
Pretty ears! Daddy was away, so we had plans to take Patrick to hockey practice and then go out to dinner with Grandma-Sue. Patrick was home with a stomach bug and Campbell was green around the gills when I picked him up from school. I decided that I didn't want to waste money on meals that were likely to come right back up. So Grandma-Sue decided to bring cake and ginger ale to us. Kira opened her present.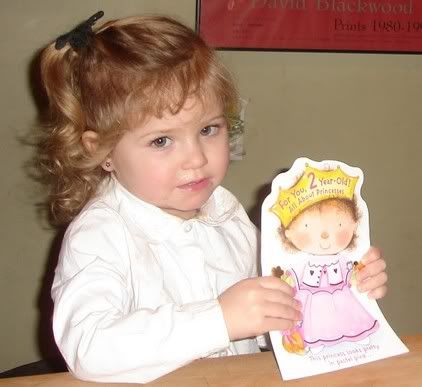 A pretty charm bracelet and charm. See her pretty ears again!? She keeps wanting to admire them in the mirror.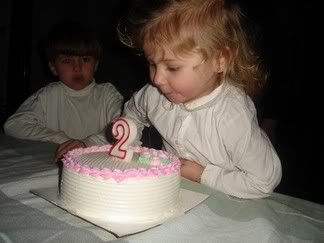 I am sad that the day was hampered with illness and vehicle problems, but I hope all of your birthday wishes come true.