Damon with his First Communion certificate. The little brides were taking too long on the altar and our whole family wanted to get going, so we found a quiet place for Damon to pose.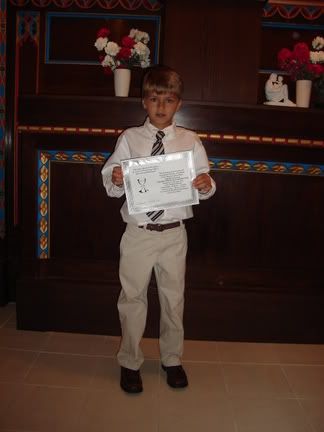 A wee bit relieved to have it behind him, Damon says, "let the partying begin."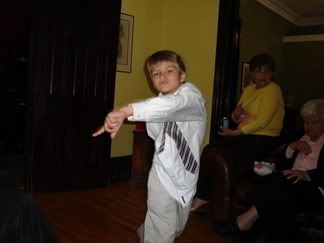 Present time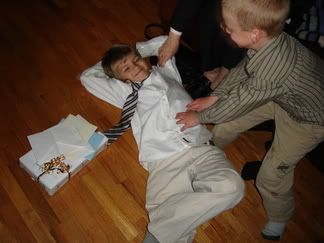 We had hoped for some nice weather so all the kids could play in the yard, perhaps in the pool, but instead we got bitterly cold wind and rain.
It was also my birthday, so we had a special cake for both of us.