The boys woke up before Kira, Hanna, Daddy and I, so they waited patiently until 8 am when we let them wake up Kira too. Patrick was the most excited kid in the house!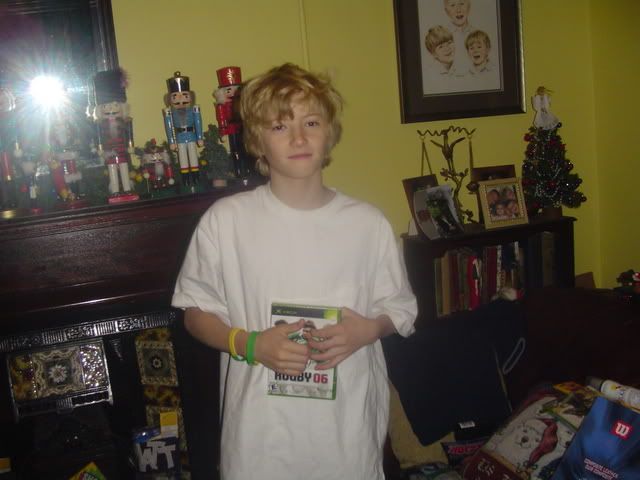 Kira woke up in no mood for stockings.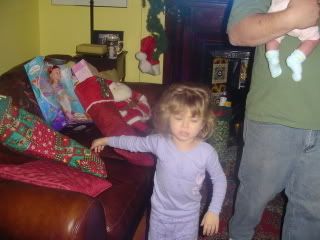 Surrounded by opened stockings and gifts, here is our tree on Christmas morning.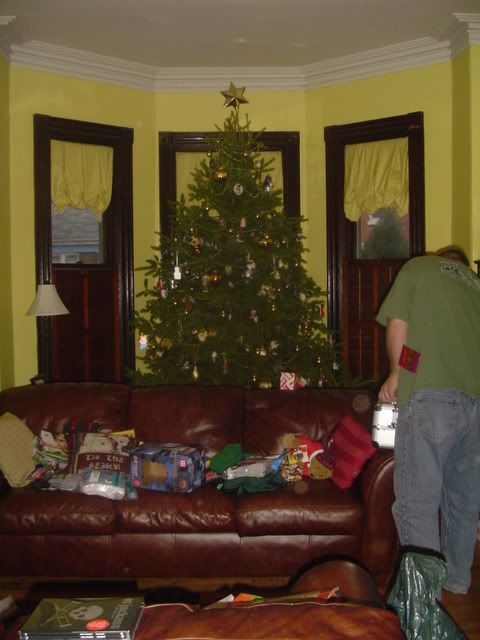 Campbell couldn't wait until it was late enough to call Grandma and get her to come over and watch Jack Sparrow with him.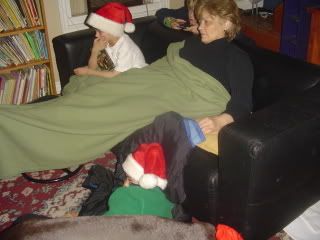 Happy First Christmas Baby Hanna! And look at the beautiful quilt that my friend Kathy made for her. It is so soft and warm.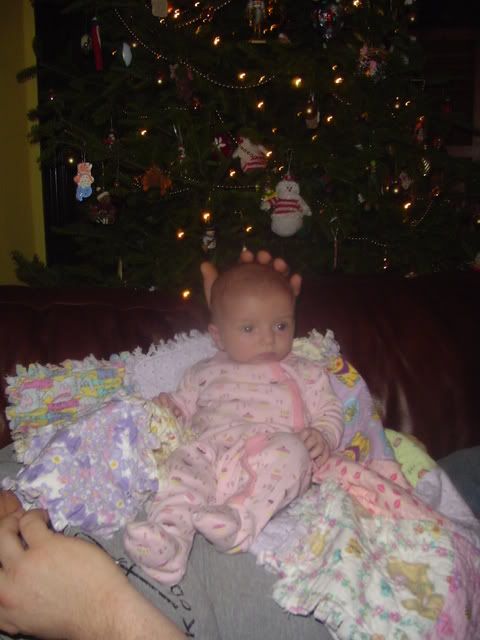 Hanna and Grandpa enjoy some quiet time amidst the chaos.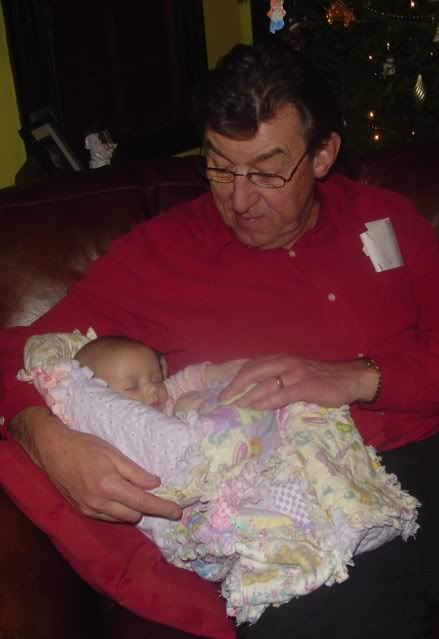 Kira fell asleep before the Christmas dinner was served.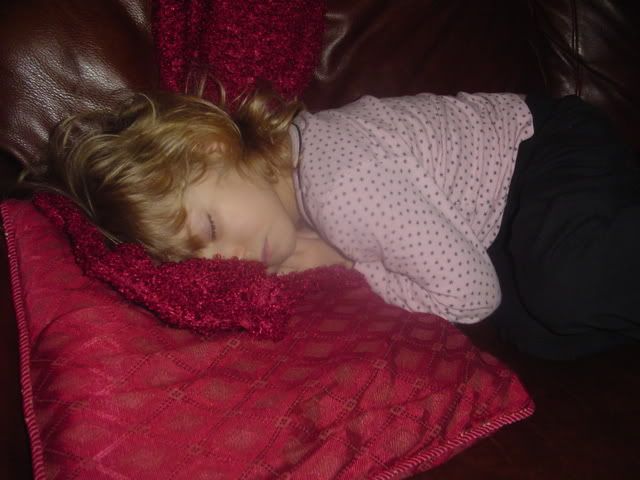 Campbell looks on as Grandpa tries to set the watch that Aunt Gayle gave him.
Cameras, glitter and lights! Puck loves Christmas.