The girls are ready to go to Grandma's house.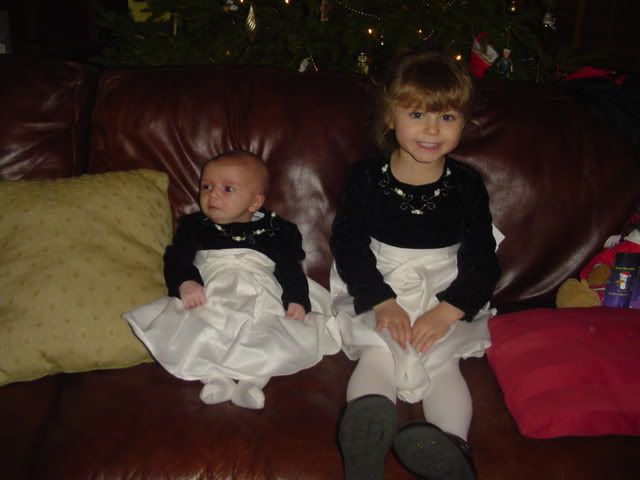 Patrick is admiring the heap of presents under Grandma's tree.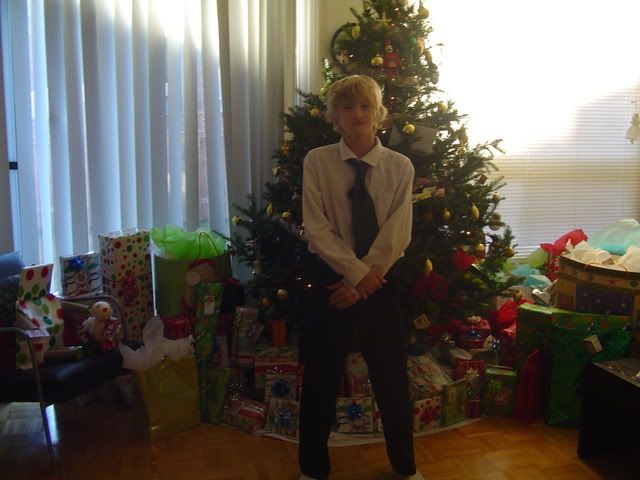 Here are Campbell and Kira with Cousin P waiting for presents to be opened.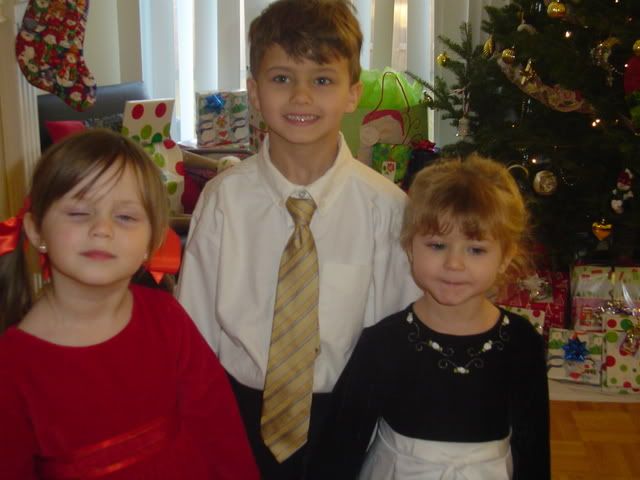 Trying to pose 8 children in a group shot - SCARY!
This is as good as it gets. Hopefully Mike got a better one that he can e-mail me.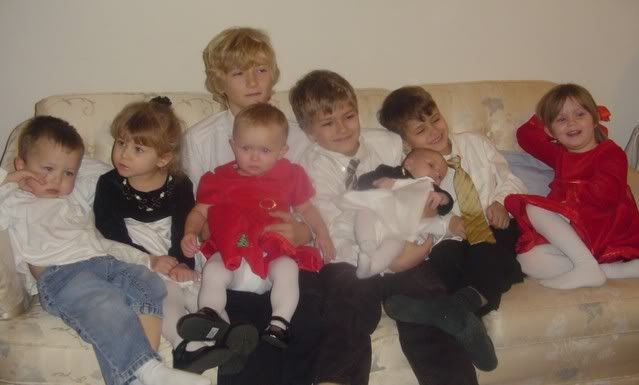 Hanna is sick of the constant media attention.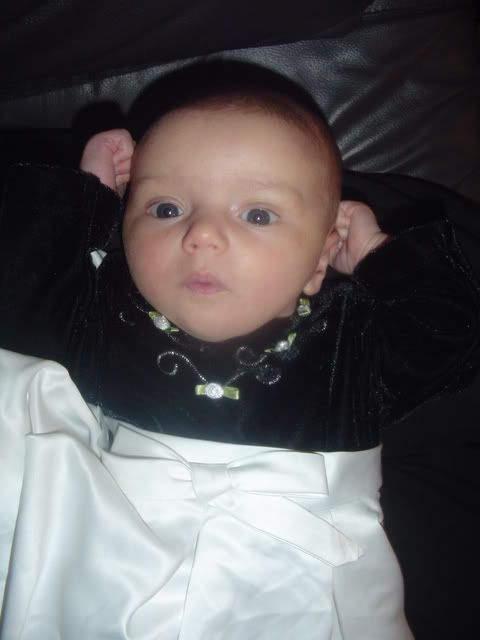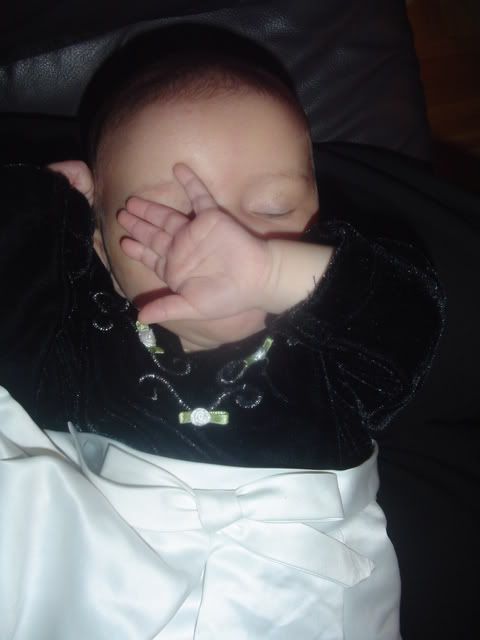 Kira loves her mermaid doll.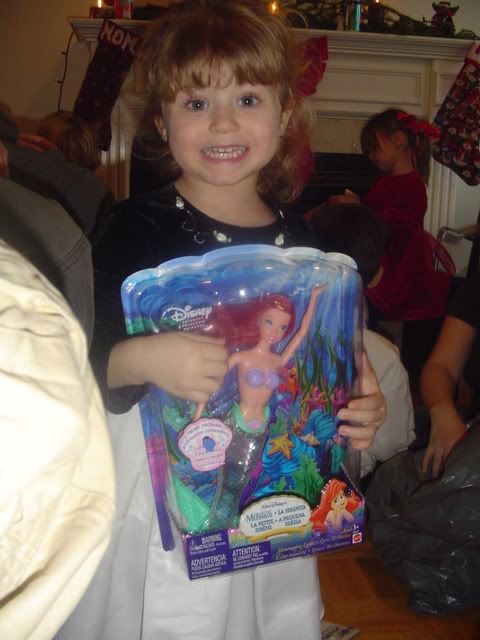 Damon opening his gifts.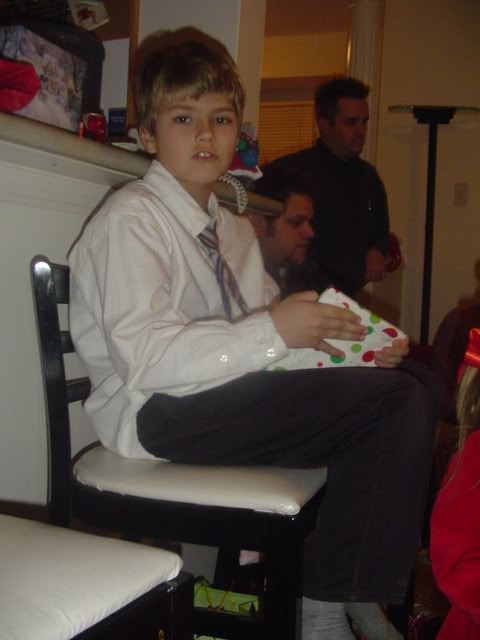 Cousin P snuggling with Hanna.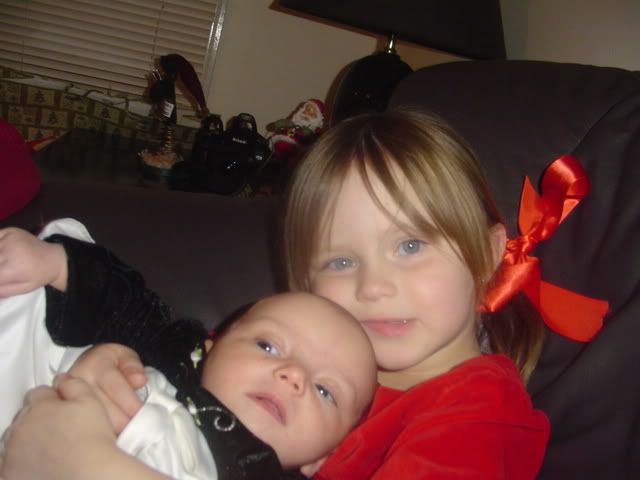 Campbell and Cousin T jump in for a group shot.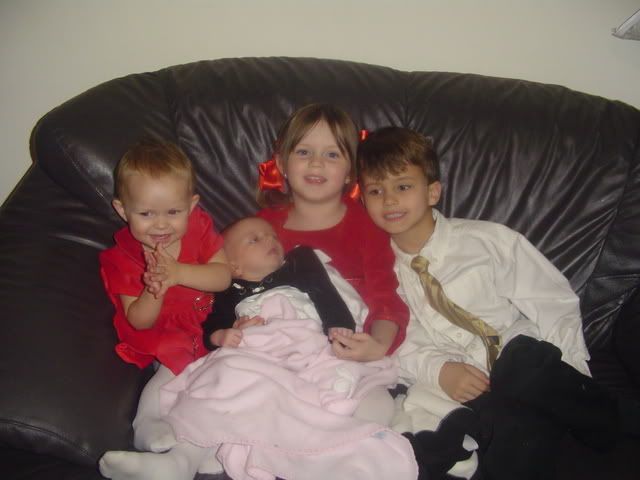 After getting their pjs on, Hanna gets some hugs from Cousin M too.