Here is Puck, I am learning that he is WICKEDLY smart!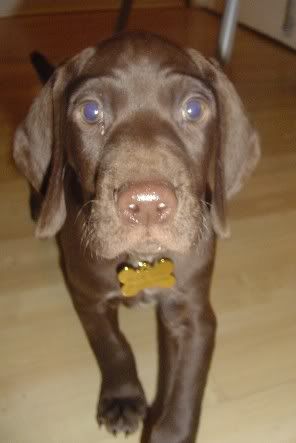 Isn't he a cutie!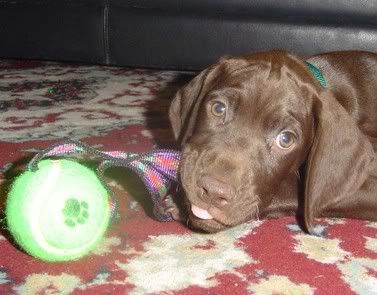 Okay I think we need to upgrade to a King, what do you think? LOL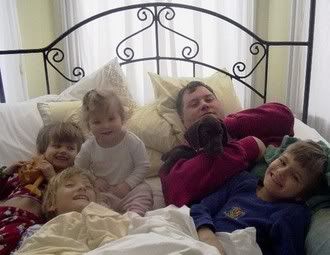 Here he's nibbling on the blanket that I made for him to keep with his litter so he wouldn't be so sad without them. I think he has a wistful look as the STENCH of this blanket reminds him of them.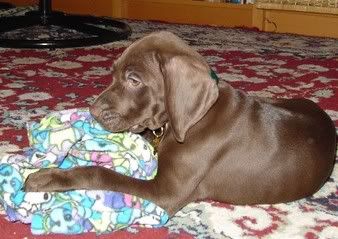 And his first full day with us has come to an end.