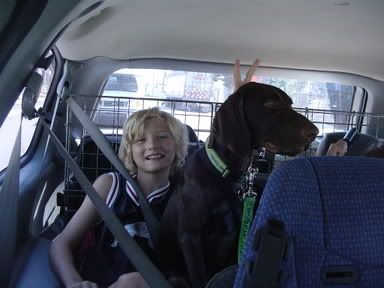 Puck was an excellent traveller (both ways). He was quiet, polite and didn't even smell bad, the whole way there.
He made many doggy friends in Wawa. I thought he did very well, he tried to play with every dog that he met, but he respected their body language and always came to me when he was called.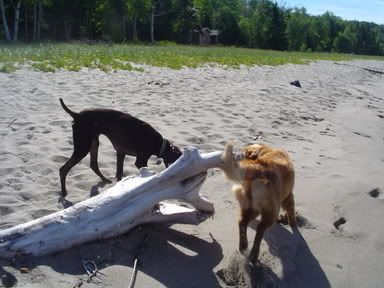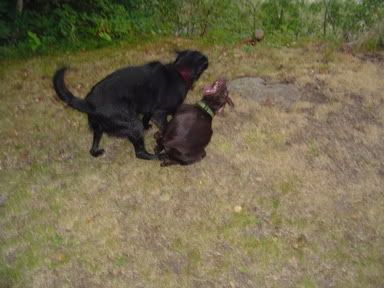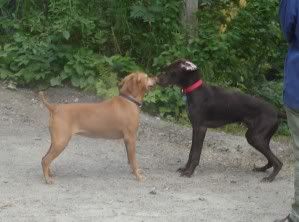 Puck enjoyed running on the rocky shore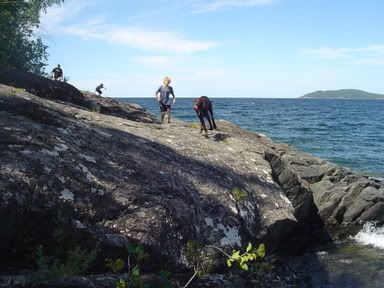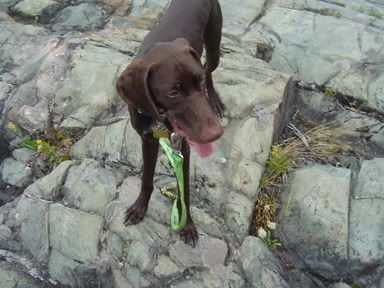 And playing on the beach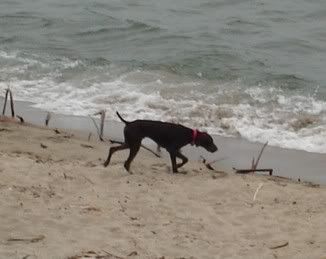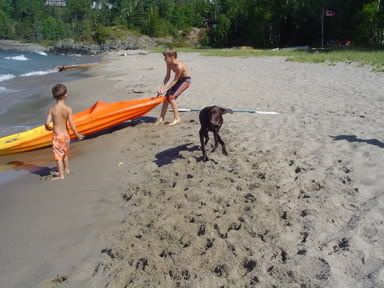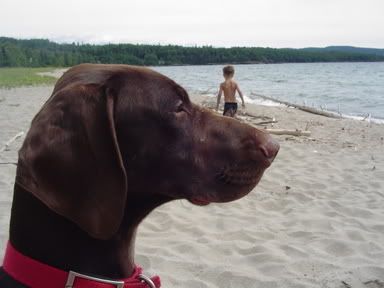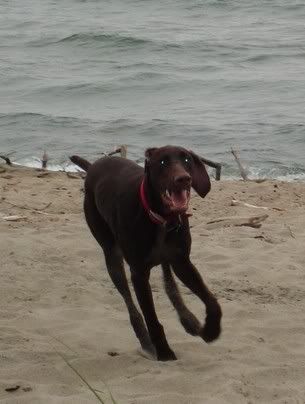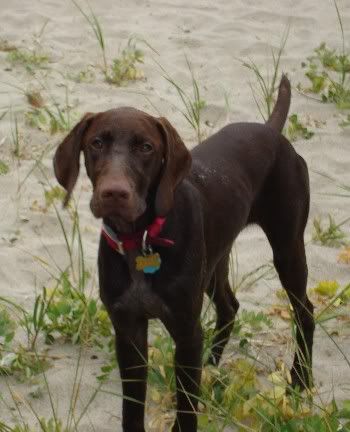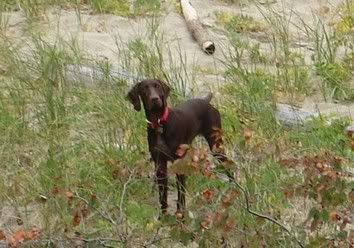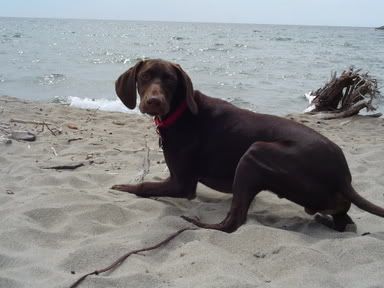 He got to meet Aunt Sharon, he was pretty good with her considering that he is supposed to be a big goofy puppy.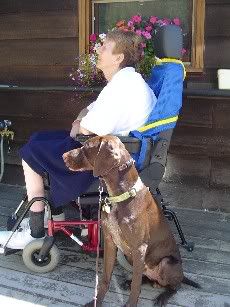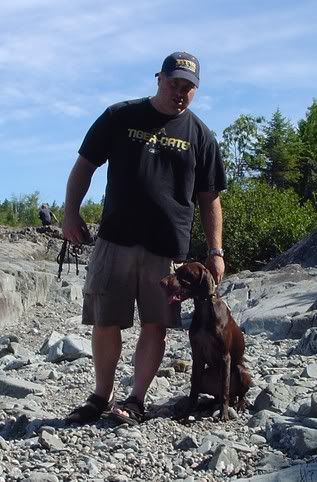 Matt was blown away by how good this dog is. It was a bonding experience for man and dog.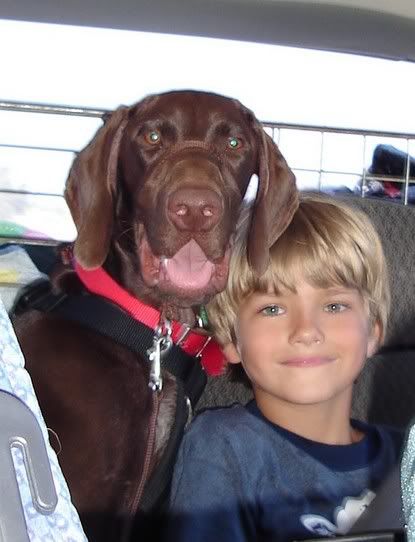 Aside from some bad smells, Puck was very good on the trip home. Well, his presence did cause some problems. Let me explain. I had wisely bought the boys each a tennis ball sized jawbreaker to have on the trip home. I thought that it would mean hours of quiet driving. I thought wrong. Damon and Campbell couldn't even get them into their mouths, and Patrick's kept falling out of his mouth. First it landed on Puck's back, getting white sugary goop all over him. We had many tears, but I washed off the short brown hairs with bottled water and a napkin and he tried again. About 5 minutes later I hear, "Awwwww, I dropped it again." "It's okay, I can wash it off again." In a very grumpy voice, Patrick says, "No you can't, it landed on Puck's dink." The boys all made jokes about that for the rest of the drive home.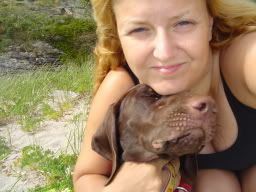 He is very loved and he knows it. So, what do you think, does this dog need his own blog? Maybe a blog day.