Patrick played in a hockey tournament this weekend. They lost their games, but didn't play too badly. All of the team and their families stayed at cottages nearby. We had a blast! There were so many siblings for the other kids to play with. Therefore the parents had fun too. lol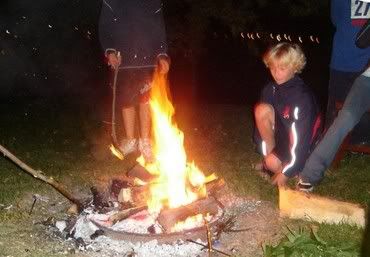 The boys loved the bonfire. At the end of the night a bunch of the players were cooking the leftover food in it. Pizza in boxes, metal trays of lasagna, bowls of pasta, even some shrimp on marshmallow sticks. YUMMY.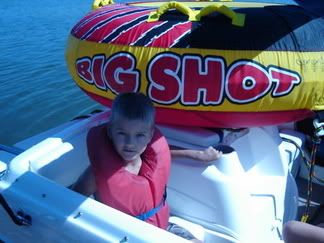 Damon tried out "tubing".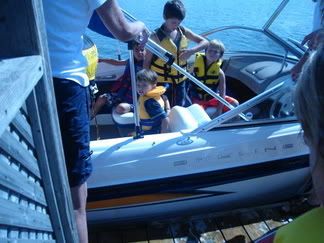 Campbell was satisfied to just get a ride in the boat.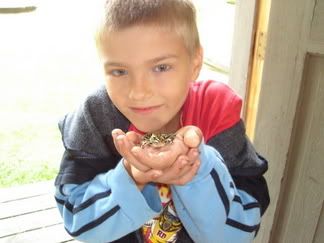 Oh and the things Damon caught. He caught frogs, and he tried fishing with a pole, but found that it was easier to catch them with his bare hands! He caught 2 or 3 of them that way.